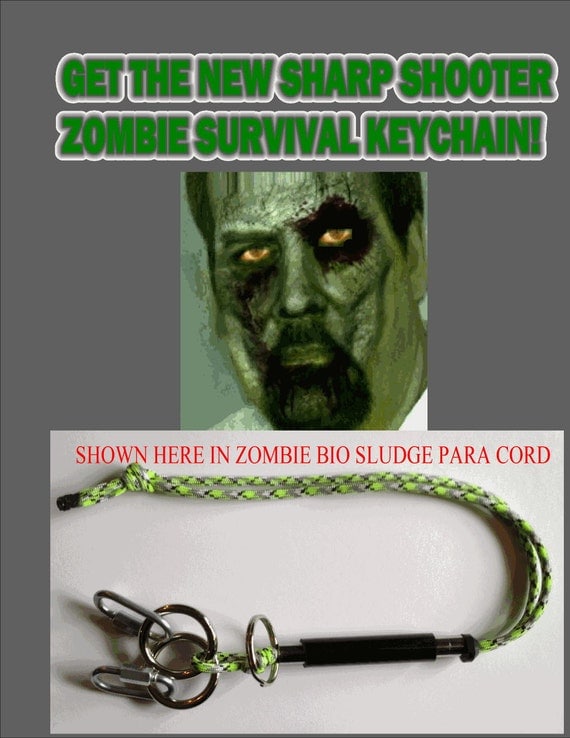 With A longer cord & 2 heavy duty key rings attached to 2 horse rings gives you more reach and more room for extra keys. Made with 550 para cord this is a great survival keychain.
Comes with a free DVD and a 1 year guarantee. Make sure to choose your para cord color.


Sharp Shooter Zombie Survival Self Defense Keychain With Free Instruction DVD Only $21.75 USD!!